UPDATE: To see the results of the survey on Reduced Bandwidth Communication in Autism, conducted at AASCEND May 18, click here.
---
On June 1 the AASCEND  Job Club hosts Chris Williams, of Square, Inc., the fast-growing mobile payment and financial services firm based in San Francisco, and one of the best-known tech firms in the city. Chris Williams is a founder and lead of the Neurodiversity Employee Resource Group at Square.  Chris himself is on the autism spectrum. He will discuss employment at Square and other tech firms, as well as the mission of his Employee Resource Group—to create awareness, inclusion, and empowerment for neurodivergent workers.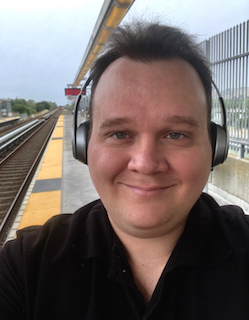 If you've ever wondered what goes on "under the hood" at a mobile payment and financial services company, or what it's like being a neurodivergent employee in such a place, be sure to attend this fascinating presentation, and bring your insights and questions.
As always, attendees on the spectrum will offer their experience and perspectives throughout the program.
Who: Adults on the autism spectrum, families, mentors and professionals all welcome. For more information, please contact: info@aascend.org
When: Sat June 1, 10am – 1
Where: The Arc of SF 1500 Howard St. @ 11th St. SF, CA 94103 map
Parking is usually available in the garage at 255 12th Street, with a reasonable flat rate for Saturdays. There is also metered street parking for $2.25/hr.