Healthcare is one of the largest and fastest growing employment sectors in the Bay Area. The great majority of jobs do not require physician or nurse degrees—they are jobs available to adults in the autism community, who may not have these degrees—jobs as medical coders, health care assistants, aides in hospitals and health care facilities. On April 7, AASCEND will host two employment experts in health care jobs:  Michelle Wood, training coordinator at Jewish Vocational Services, and  Aryn Maitland, workforce readiness manager at Homebridge. This is a great opportunity to learn of jobs that offer greater stability and opportunities for advancement than most other jobs in the Bay Area today.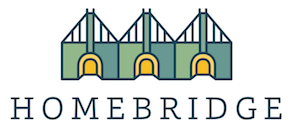 As always, attendees on the spectrum will offer their experience and perspectives throughout the program.
For more information about employment on the autism spectrum, join us at:
Spectrum Employment Community by AASCEND on LinkedIn
Special thanks to the Autism Studies Department at SFSU for volunteers!
---
Who: Adults on the autism spectrum, families, mentors and professionals all welcome. For more information, please contact: info@aascend.org
When: Sat Apr 7, 10am – 1pm
Where: The Arc of SF 1500 Howard St. @ 11th St. SF, CA 94103 map
Parking is usually available in the garage at 255 12th Street, with a reasonable flat rate for Saturdays. There is also metered street parking for $2.25/hr.