AASCEND's  May 18 general meeting promises to be interesting and unusual. It will feature three projects headed by autistic members — projects seeking input from all you autistic adults! First up is AASCEND regular Ian Moura,  who is starting a research project to better understand the challenges faced by autistic adults seeking skilled employment.
Ian is particularly interested in understanding and evaluating autism hiring programs. Ian is currently developing a survey to measure autistic participants' views of these programs, and is interested in gathering input from the community (that's you!) about what services and supports are most needed to support autistic adults in finding and maintaining employment.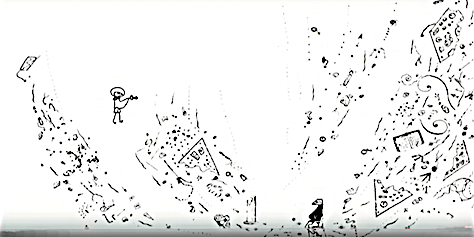 Next up is AASCEND Co-Chair Greg Yates who is putting together a project on non-standard ways of communicating in autism. Like Ian, Greg is looking for your input. The thought is that lessening the rate and variety of sensory input might help autistic people communicate better and perhaps become more aware of their thoughts and feelings. Does talking by candlelight help you? How about while you are wearing dark glasses? How about by texting? We might actually try out one or two approaches. Please bring your ideas and experiences about non-standard ways of helping autistic people communicate.  
---
Finally, and if there's time, Greg is beginning contact with the autism world in Russia. They've asked for a short video featuring our members saying short sentences about the "top ten things" people, including parents of autistic young adults, should know about autism. This is another brainstorming session, and we may have a go at recording a couple of your responses.
---
As always, attendees on the spectrum will offer their experience and perspectives throughout the program.
Who: Adults on the autism spectrum, families, mentors and professionals all welcome. For more information, please contact: info@aascend.org
When: Sat May 18, 10am – noon
Where: The Arc of SF 1500 Howard St. @ 11th St. SF, CA 94103 map
Parking is usually available in the garage at 255 12th Street, with a reasonable flat rate for Saturdays. There is also metered street parking for $2.25/hr.