Spanning a career of more than 30 years as a program manager and HR professional, AASCEND past-president Jack Fagan has screened thousands of resumes, interviewed more than 500 job applicants, and hired over a 100 job seekers. At AASCEND's May 4th Job Club, he'll share his insights on getting into the minds of hiring manager with suggested do's and don'ts for cover letters, resumes and more, plus secret advantages for a strong interview performance.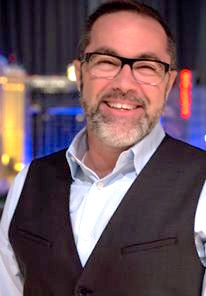 Here's your chance to cash in on some serious hiring experience! Come with your questions about how to impress a hiring manager. As always, attendees on the spectrum will offer their experience and perspectives throughout the program.
Special thanks to the Autism Studies Department at SFSU for volunteers!
Who: Adults on the autism spectrum, families, mentors and professionals all welcome. For more information, please contact: info@aascend.org
When: Sat May 4, 10am – 1pm
Where: The Arc of SF 1500 Howard St. @ 11th St. SF, CA 94103 map
---
For more information about employment on the autism spectrum, join us at:Spectrum Employment Community by AASCEND on LinkedIn
Parking is usually available in the garage at 255 12th Street, with a reasonable flat rate for Saturdays. There is also metered street parking for $2.25/hr.