NOTE: If you participated in the Sept 11 Job Club meeting with Sheraden Nicholau, please take this survey. Here is Sheraden's employment resource deck.
ALSO: Register for the Nov 7-9 Stanford Neurodiversity Summit (Free online) HERE! Info at the link.
---
UPDATE after the hike: It was a grey day, with rain in the North Bay, but it stopped at the Golden Gate and the hike at San Francisco's Land's End was a fine success. It was great to get together live and in person, non-virtually, for a change! We played the improv game Where the Wind Blows to warm up before setting off with our pandemic face attire in place. Along the way we all got to catch up and to get to know each other a little better. Thanks to all who showed up, and especially to the newcomers, for making it such an enjoyable event. Let's get outside together again soon!
Enough of this Virtual life on Zoom! It's time to get outside together again—at the AASCEND hike this Saturday (September 18, 10am) at Land's End in San Francisco. We'll strap on our walking shoes and meet as we have done before at the Lookout Cafe Visitors' Center. The destination is San Francisco's beautiful and easy-walkin' Lands End trail we have followed before. It will be wonderful to see each other in person again! Come let's revel together in the calming natural world so many autistic people enjoy.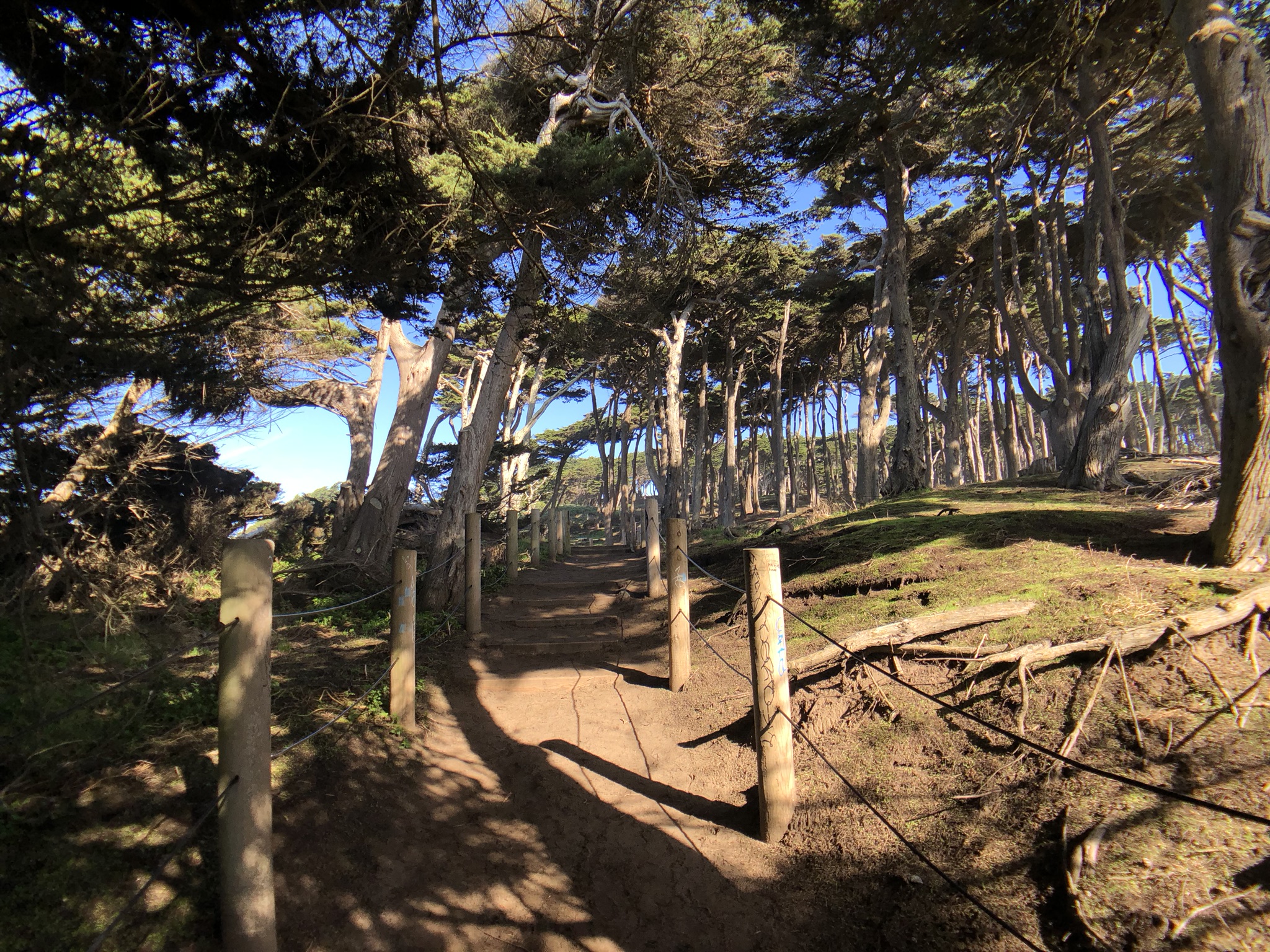 There is food at the Lookout Cafe and Visitor Center where we'll meet, but you might want to bring a snack. Come enjoy together one of the most lovely spots on this beautiful round world!
Who: Adults on the spectrum, family, professionals and friends all welcome!
When: Saturday, Sept 18, 2021 at 10:00 AM
Where: Lookout Café, Land's End, San Francisco map