At the March 2 Job Club,  AASCEND  hosts Patrick Regan, Director of Business Development with Toolworks , a San Francisco-based non-profit agency dedicated to helping  all people with disabilities connect with the opportunities in their community. Mr. Regan is an experienced professional in workforce development who began working in the field at a nonprofit social enterprise called Community Vocational Enterprises (CVE) in 1999. CVE focused on job training and placement for people with mental health disabilities.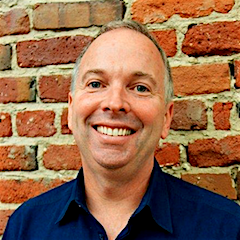 In 2008, Mr. Regan and CVE started working closely with the San Francisco Office of Economic and Workforce Development (OEWD) through the Disability Program Navigator grant. In 2013 Patrick joined Toolworks and continues to work with OEWD and the Comprehensive and Neighborhood Access Points as well as working closely with the California Department of Rehabilitation.
Patrick has also participated in many community collaborative groups such as the San Francisco Mayors Committee on Employment of Persons with Disabilities, the JOBS Group, the Mental Health Contractors Association, and as both Secretary and Treasurer for the San Francisco Mental Health Association.
Come with your questions for this experienced presenter! As always, attendees on the spectrum will offer their experience and perspectives throughout the program.
Special thanks to the Autism Studies Department at SFSU for volunteers!
Who: Adults on the autism spectrum, families, mentors and professionals all welcome. For more information, please contact: info@aascend.org
When: Sat Mar 2, 10am – 1pm
Where: The Arc of SF 1500 Howard St. @ 11th St. SF, CA 94103 map
---
For more information about employment on the autism spectrum, join us at:
Spectrum Employment Community by AASCEND on LinkedIn
Parking is usually available in the garage at 255 12th Street, with a reasonable flat rate for Saturdays. There is also metered street parking for $2.25/hr.