Fifteen years! A lot has happened in the decade and a half since AASCEND was born in a conference at San Francisco State University. At the outset few Americans had heard of autism and even fewer considered that autistic children one day become autistic adults. All that has changed, due in part to the efforts of groups like AASCEND across the nation. AASCEND is now one of America's oldest nonprofits specifically dedicated to the needs of adults on the autism spectrum, and AASCEND's model of collaboration among autistic adults, family members, and professionals who work with them inspires groups nationwide.
At the Innovation at Work conference, AASCEND's seventh, AASCEND returns to its roots in a collaboration with the Autism Spectrum Studies program at San Francisco State University.

For too long many adults on the autism spectrum have been excluded from the mainstream or marginalized because of their differences. For the past fifteen years, however, AASCEND has been a community of passionate volunteers on and off the autism spectrum who promote the belief that a society that includes everyone benefits all. Innovation at Work salutes leaders on and off the autism spectrum who are finding new ways for autistic adults to live, work and socialize successfully.
Wrong Planet, led by Alex Plank, creates community and connection online with more than 80,000 members. Members can follow and discuss the latest issues relevant to autism and Asperger's, watch Autism TV or even check out the dating scene. By advising media on portrayals of characters with autism, Plank helps create better social understanding and a more neurodiverse society.
Jose Velasco, head of SAP's new Autism at Work program, believes workers on the spectrum have unique skills and capabilities that can contribute to a company's bottom line. Having worked with the first cohort of spectrum employees at SAP, Velasco has insights into how companies can hire autistic workers and potentially gain a competitive advantage.
The Employment on the Spectrum panel presents an up-to-date overview of model programs and employment opportunities for autistic workers in the United States and Europe, in microenterprise, corporations and government. Additionally, the panel will address how the Department of Rehabilitation can assist in a job search.
Women on the Spectrum introduces a diverse group of autistic women. Their wide ranging experiences will offer insight into what it means to be a woman living on the autism spectrum and their dreams for the future.

Breakout sessions explore Social Thinking; Spectrum Employment Community on Linkedin; College Programs that Support Autistic Students; Autistic Global Initiative and their new documentary on Trauma; Friends Like Me and Autism-Specific Social Programs; Meditation; Personality Types; and Becoming an Autism Professional.
While this conference primarily addresses the needs of what have been termed Asperger's or High Functioning Adults on the autism spectrum, AASCEND expresses solidarity with all who are living anywhere on the autism spectrum, their families and allies.
CEUs offered: This conference meets the qualifications for 6 hours of continuing education credit for MFTs, LPCCs, LEPs and LCSWs as required by the California Board of Behavioral Sciences. Details below.
Ticket price includes lunch and refreshments. Conference registration begins at 8:30am, October 18.   Some program changes are possible. Follow AASCEND on the web and facebook!
Out of respect for attendees with sensory sensitivities please do not wear perfumes, colognes or overly scented products to the conference. Thanks!
SPECIAL SESSION for Software Employers  Friday October 17   Details  (2-page pdf brochure)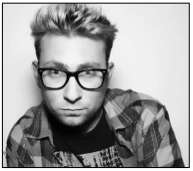 Keynote speaker Alex Plank is creator of the influential autism website Wrong Planet. Wrong Planet is tthe web community designed for individuals (and parent/professionals of those) with autism, Asperger's Syndrome, ADHD, PDDs and other neurological differences

Keynote speaker Jose Velasco heads software giant SAP's Autism at Work program in Silicon Valley, designed in accord with the successful Specialisterne model from Denmark. "Innovation comes from the edges. That's why SAP plans to recruit hundreds of people with autism, making use of their unique talent for information technology." SAP TV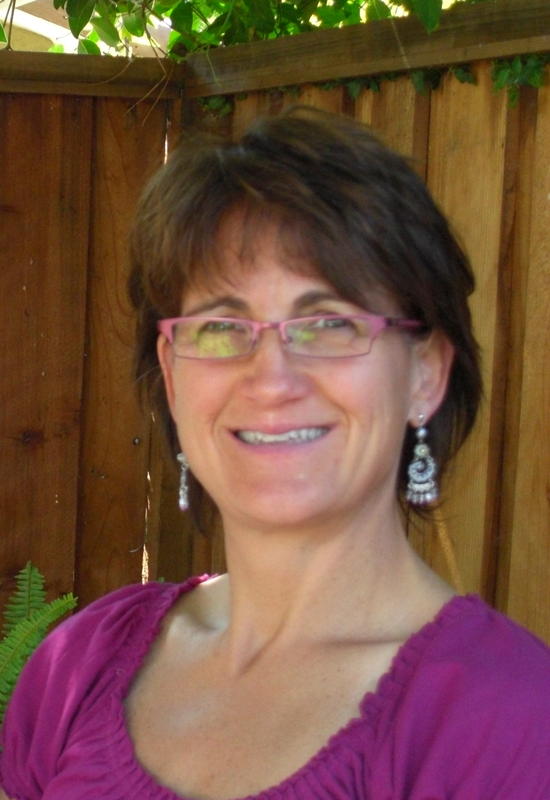 Michelle Garcia Winner is an internationally recognized voice on the subject of social learning on the autism spectrum at all ages. She is the author of multiple books, including Social Thinking at Work and Socially Curious and Curiously Social: A Social Thinking Guidebook for Bright Teens & Young Adults. Ms. Garcia Winner is recipient of AASCEND's 2014 Education Award.www.socialthinking.com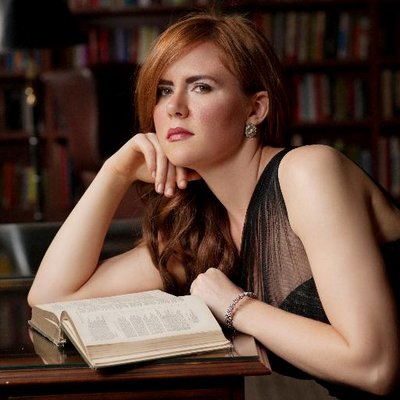 Paulette Penzvalto is a classically trained opera singer, administrator and co-chair of GRASP (Global and Regional Asperger Syndrome Partnership) based in New York City. Ms. Penzvalto employs her talents in support of international disabilities advocacy through her work at YAI Seeing Beyond Disability and as an author and journalist. She produced this video for National Geographic's ExpeditionGranted — advocating support for Expedition: Autism, a trek across the Greenland ice cap led by fellow autistic expeditioner Paul Nussbaum.                         www.paulettepenzvalto.com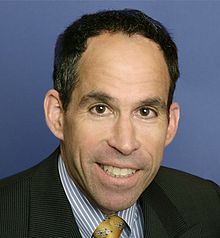 Michael Bernick is former Director of California's labor department, the Employment Development Department. A fellow of the Milken Institute in employment policy, he helped create programs for people with autism at California State University East Bay and at William Jessup University. He helped develop The Specialists Guild, employing persons with autism in software testing, and the Autism Job Club for building extra-governmental autism employment networks. He is the author of the upcoming book, The Autism Job Club . Michael serves on the AASCEND Board of Directors.

Pamela Wolfberg is Professor of special education in the area of Autism Spectrum Studies at San Francisco State University. She is originator of the Integrated Play Groups model and founder of the Autism Institute on Peer Socialization and Play. She is widely published and leads research, training and development efforts to establish inclusive peer socialization programs worldwide.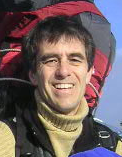 Paul Nussbaum is an autism speaker and consultant with wide experience presenting to teaching professionals about coping with autism and transition to successful employment. Paul has appeared in several documentary films about autism, including the recent Trauma Warriors about the often unrecognized kinds of trauma experienced by autistics. Paul serves on the executive committee of the Autistic Global Initiative and on AASCEND's Board of Directors. An avid outdoorsman, Paul spearheaded the Conquering Heights trans-Sierra winter expedition highlighting autistic ability, and currently plans a more ambitious trip across the Greenland icecap to further awareness of autistic ability. Paul founded and runs a successful handyman business.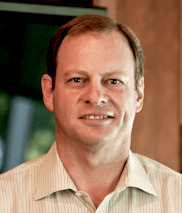 Brian Jacobs, co-founder of Emergence Capital, has over 20 years of venture capital experience, helping technology startups become market leaders. He was twice named to Forbes' Midas List of top venture capital investors. Brian spearheads AASCEND's program to engage Silicon Valley corporations with the autism advantage — tapping the technical ability of some people on the autism spectrum. Brian was instrumental in creating the Spectrum Employment Community on LinkedIn. Brian serves on the AASCEND Board of Directors.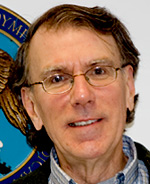 Paul Hippolitus is director of the Disabled Students Program at UC Berkeley, where he has developed the innovative Professional Development and Disabilities course. Paul has served in the US Department of Labor and on the President's Committee on the  Employment of People with Disabilities.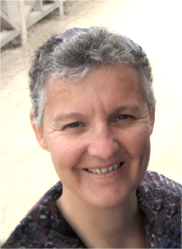 Anne-Laure (Anlor) Davin is author of the forthcoming book Being Seen: A memoir about me — an autistic mother, French immigrant and zen student. Anlor is lay-ordained in the Soto Zen tradition and is a long-time practicioner of a form of simple meditation available to all of any faith or none, and which she finds to be of tremendous help in coping with autistic sensory overload. She also credits it with bringing calm and direction to a formerly chaotic autistic life. Anlor is a new autism blogger at Autizen.com .
(And more!)
Panels:
Employment on the Spectrum

Brian Jacobs
Michael Bernick
Darlene Rutkowski, Department of Rehabilitation

Women in Autism

Paulette Penzvalto and others
Breakouts:
Social Thinking
Experience no-dogma meditation for sensory overload

Anlor Davin
Tom Morrow, founder, Adult Asperger Self Help Meetup

Recreation Activities for Autistics: Success and Brainstorming
Autism Support in College Programs

UC Berkeley: Paul Hippolitus
California State University East Bay
San Francsico State University
City College of San Francisco
The College Internship Program

Becoming an Autism Professional

Pamel Wolfberg
Betty Yu, SFSU

LinkedIn, A Tool for Autism Employment

Brian Jacobs, creator of LinkedIn's Spectrum Employment Community

Interpersonal Communication Styles: Can tools like the enneagram help in autism?

Melanie Bell & Kacie Berghoef

Autism trauma film and Other Projects of The Autistic Global Initiative

Paul Nussbaum, AASCEND Board member and AGI partner
Greg Yates, AASCEND co-chair and AGI partner
——————– Continuing Education Credit Details ——————-
This conference meets the qualifications for 6 hours of continuing education credit for Marriage and Family Therapists, Licensed Clinical Social Workers, Licensed Professional Clinical Counselors, and Licensed Educational Psychologists as required by the California Board of Behavior Sciences. To receive continuing education credit, participants are required to attend the entire conference and complete a conference evaluation form.
CE Provider #PCE 5044.